I mentioned my new orange sheets the other day. Here they are: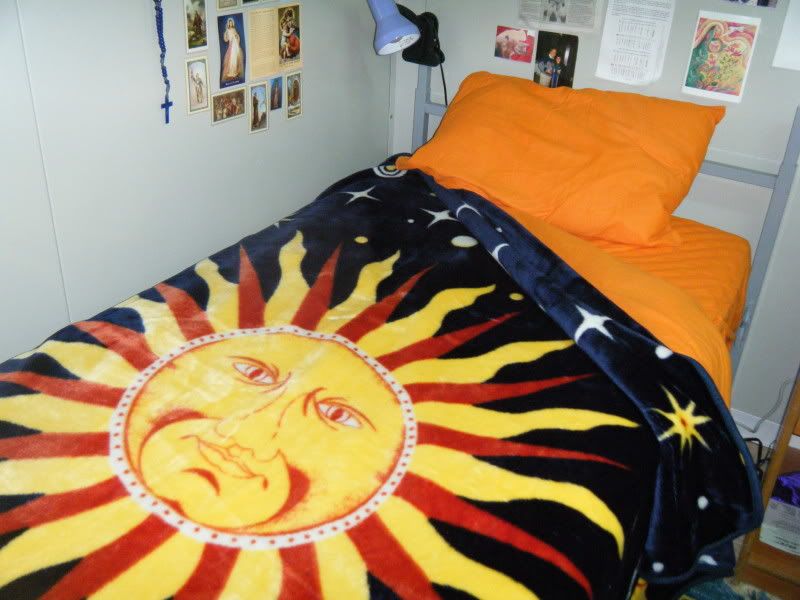 I'm using this souvenir rug as a wall hanging: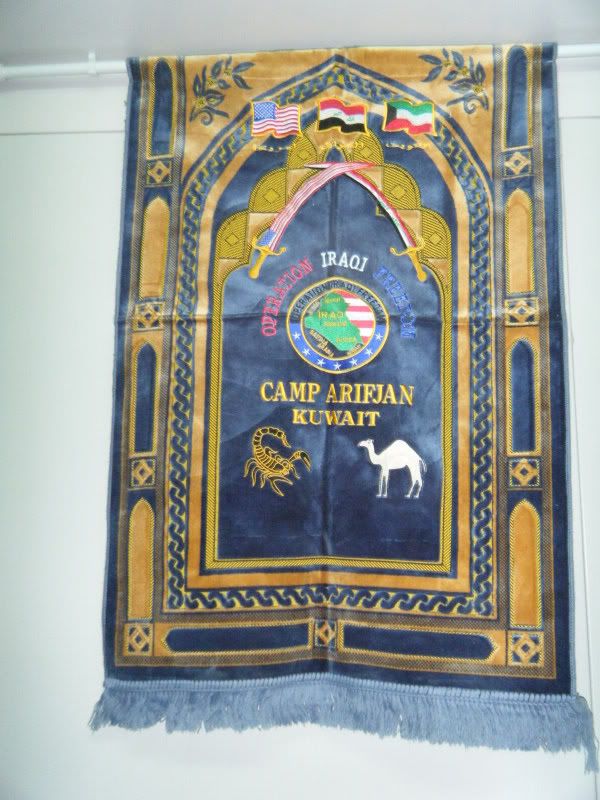 After Mass today, Fr. H stopped me and actually gave me a hug and thanked me for participating in RCIA which I didn't expect. After that I went as usual to the MWR to wait for folks for board games, but everybody wanted to see the 1400 movie "Whiteout" so I went too. Meh, it was okay for a free movie, about a murderer on the loose in an Antarctic base.
I went back to the theatre to see "GI Joe: The Rise of Cobra" but between it being abysmally stupid and me having a headache, I decided I'd rather be at home watching more Stargate: Atlantis so that's what I did.
We'll start putting in for R&R dates next week or so. As I've said, I'm aiming to be home for New Year's.
Decorating my pod is, for me, conducive to feelings of security. I know that I can always hole up in a room that will make me smile on seeing it.