This is the Mjollnir (Thor's Hammer) that is currently on my dog tag chain. It's very large and includes a good-sized oath ring: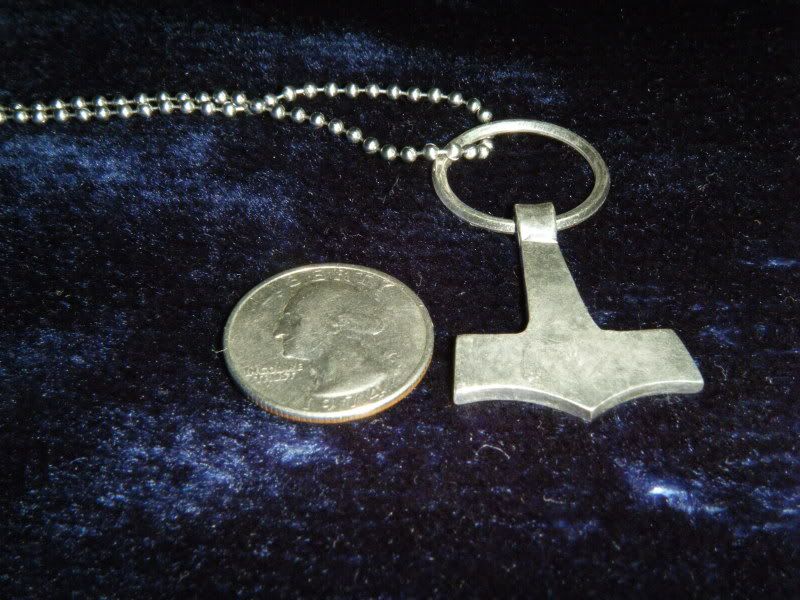 This is the Task Force FOIA unit coin. I've sent them to
zeonchar
,
electorprince
and of course the eternal
americanstd
. The coin symbolizes how the Ai Force, Navy and Army were all thrown under a bus: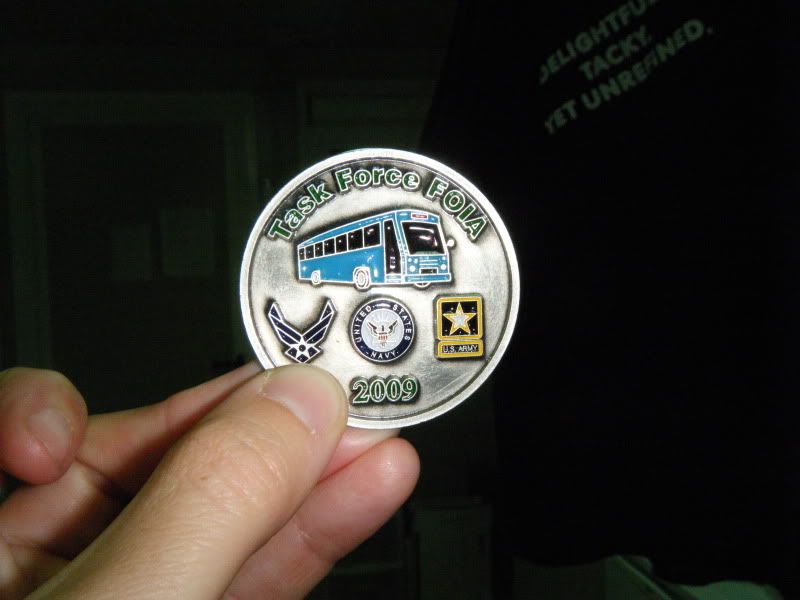 So, today I got a pedicure for the first time in my life. The reason I got one here was because my boots are doing horrible things to my feet. I didn't find the experience really pleasant; the rasping and scraping of my calluses and toenails was the tactile equivalent of fingernails on a blackboard, but I'm VERY pleased with the result. The calluses on the outside of my big toes were distracting even to me. Now I have feet, not horrors. Didn't get polish of course, but my feet look nice and feel better.
There was a very large black man in ACUs getting HIS feet done at the same time. Feet support all our weight all our lives and we need to respect them.
I have word now on current conditions in Bagram and they are NOT encouraging. CPT S has decided to go with us, and she and I sat there horrified as we found out we'll be living in tents, not B-huts and that the place is so overflowing with people that showers often are not available. Thank god there are six DFACs: the only thing to make this more delightful would be the only food being MREs.
I took these last weekend, but finally got them into my computer: