Mei-Mei is suspicious of me and has been grumbling a lot. I'm not sure if it's because she's forgotten who I am or because she knows perfectly well who I am and doesn't like the fact I've been away for six months. I hope she'll forgive me and we can snuggle and watch Ghost Hunters together. Our new plasma TV is NICE and Steve made a good choice with it.
I gave Steve the Leatherman knife/tool I was issued at Benning and the drinking horn I'd ordered for him. He gave me this: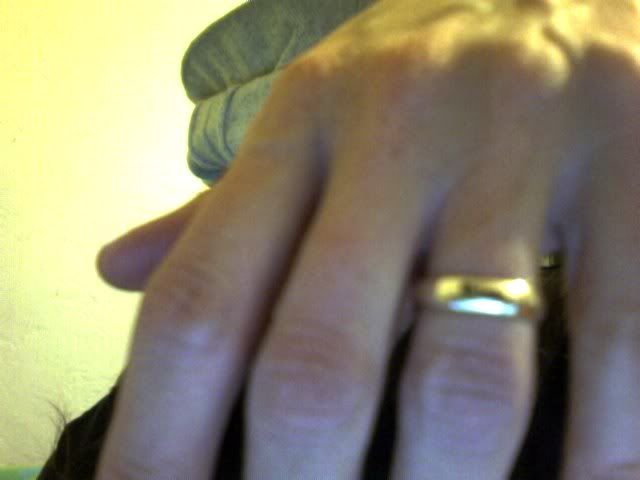 I got in at 2030. My hair stank enough that Steve had to open a window--gross. I got home and showered, after which we went out to Fiorencia's on University to get yummy baked pasta and some bruschetta. I had a glass of some Italian wine I'd never had before and won't have again because it was thin and acidic, even with food.
Current Mood:

loved