Also, I'd been to the thrift store and one of my scores was a housefrau dress for $1. It's unflattering as hell but madly comfortable, so I decided to wear it for that Prairie Muffin effect. You have been warned. (I also bought a pair of Adidas running shorts, also for $1. When my lungs heal, I'll wear them running.)
We start with a tablespoon of yeast in a half cup of warm water: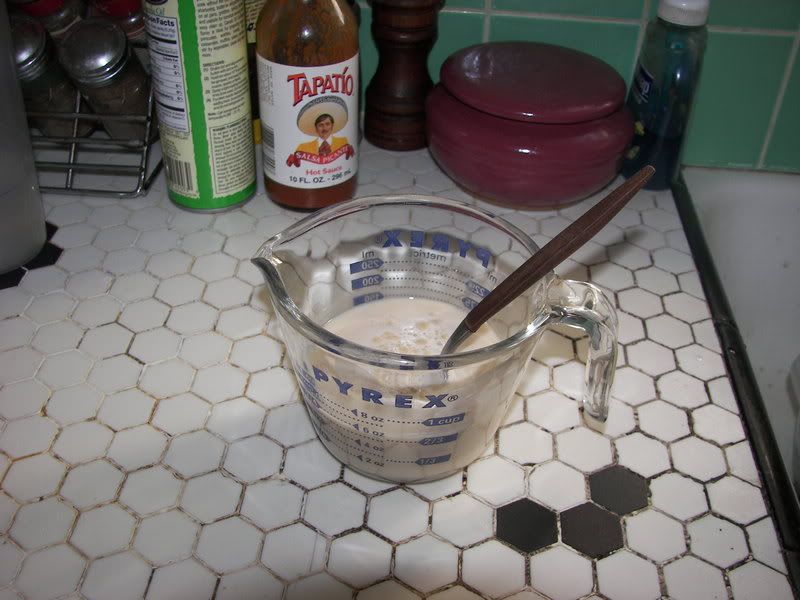 Mix that into the other ingredients and start mixing. I use a Kitchenaid, but the old-school method is just a big bowl and your hands: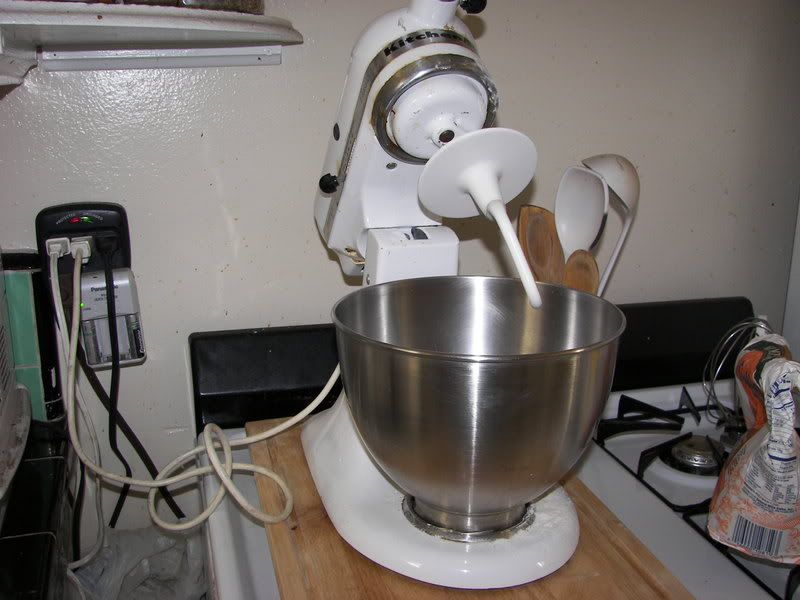 Six cups of flour, a bit more to dry it, plus flour on the kneading board. I was alone, so unfortunately there are not photos of me kneading. Put the dough in a greased bowl and put it in a warm place to rise, covered with a clean tea towel. I put mine in my gas oven.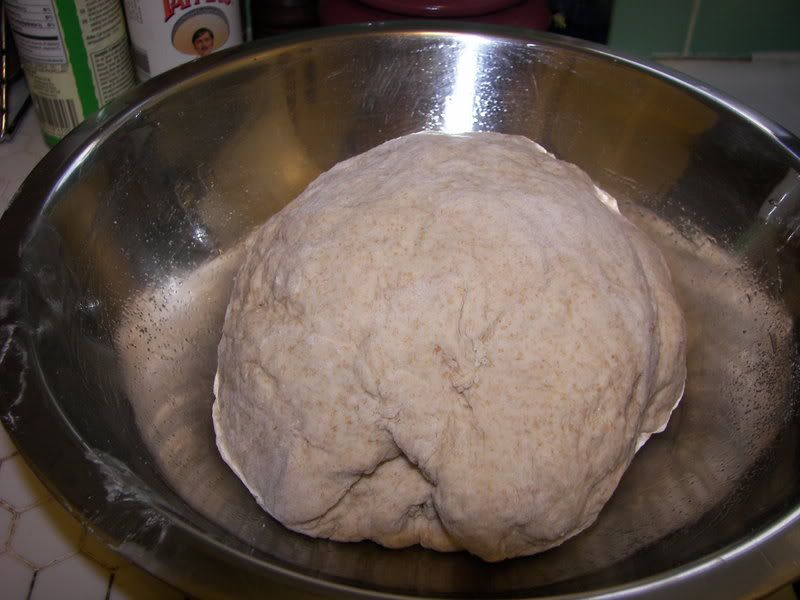 The dough should double or more in size. You know it's ready when you poke a finger into it and it doesn't "heal" (close up).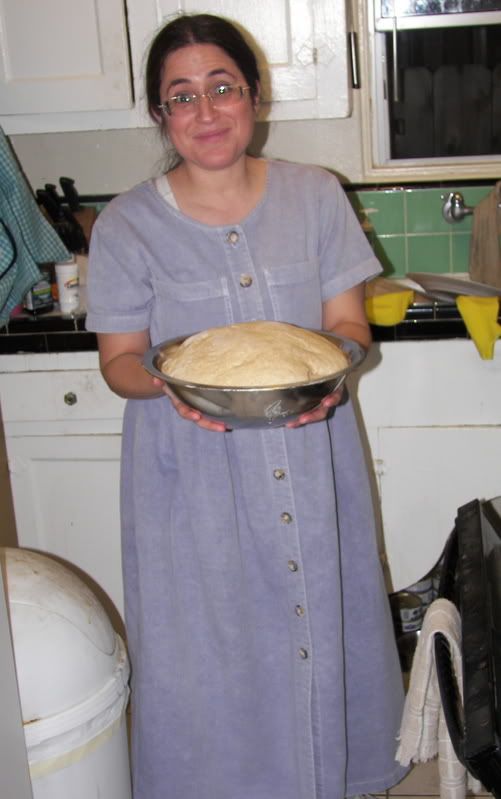 Cut the dough in half, put them in greased loaf pans. A lot of cookbooks talk about rolling the dough into a cylinder and curling in the ends for a perfect loaf. Meh, too much work. I just pat mine into the pans and cover them with the tea towel again: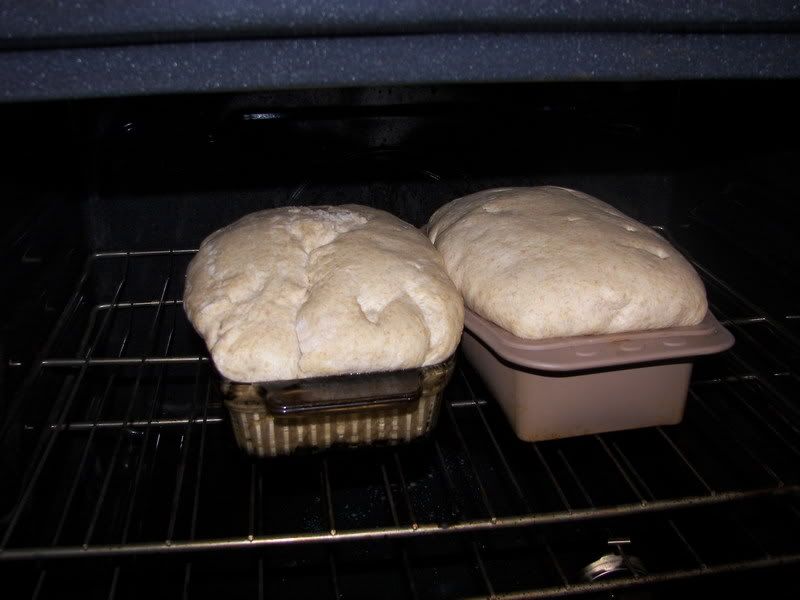 When they're nice and high as in the photo above, turn on the oven and bake. The loaves are ready when you tap them and they sound hollow. Bon appetit!
A few weeks ago I posted a recipe for Amish White Bread. Today I decided to do a photo account of how it's done. This is very photo heavy.